Learning Russian but not sure where to start?
With so many options for online Russian courses out there, it can be hard to know which one to choose.
From my own experience, I've found that using multiple resources can be helpful in covering all aspects of language learning. I haven't come across a single course or program that I would use exclusively.
It's important to remember that what works for one person may not work for another.
While these reviews can be a helpful guide, ultimately the best online Russian course for you will depend on your individual learning style and needs.
Also, just because a program isn't on this list, it doesn't mean it wouldn't be a good fit for you, and conversely, even if a program is my favorite, it may not be the best choice for you.
So, with that in mind, let me share my favorite online Russian courses.
The best online Russian courses (my all-time favorites)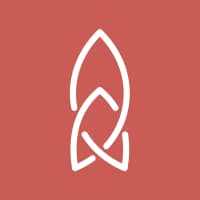 Pricing: Starts at $99.95
Course summary: I've been using Rocket Russian to learn Russian and I have to say, it's the best online Russian course I've come across. Each lesson has an audio part and a written part that goes deeper into grammar and culture stuff.
The course is split into three levels and they give you a free trial so you can test yourself and see which level suits you best.
One thing I really like about Rocket Russian is the recap quizzes they have after each section. You get tested on everything you learned and it helps reinforce everything. Plus, there are different types of tests like speaking, writing, and even flashcards to help you learn.
Although I do think it can get a bit repetitive at times. I wish they would make it a bit more exciting and not just focused on memorization.
Price-wise, you can get level 1 for $100, levels 1 and 2 for $250, or all three levels for $260. If you're planning to go through all the levels, it's definitely more economical to buy them all at once. But if you've already passed the first ones, then it might not be worth it.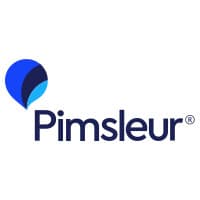 Pricing: $19.95 a month
Course summary: So, I've used Pimsleur to learn Russian and it's a well-known language learning program. What I really like about Pimsleur is that they get you speaking and using the language from the very first lesson. Each lesson builds on the previous one and reinforces the vocabulary with repetition.
However, Pimsleur doesn't focus much on the grammar aspect of Russian, which is a pretty significant downside since Russians tend to be sticklers about correct language usage. You'll need to use additional resources to truly understand the language and its subtleties.
Overall, Pimsleur is a popular choice because you can dive right in and feel like you're making progress immediately. Plus, they have an app that's handy for learning on the go. If you do one lesson a day, you can complete the course in around five months.
It's not a comprehensive course, and the cost is between $15 to $20 per month. But if you're looking for quick results, it's definitely worth checking out.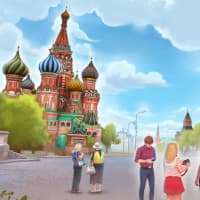 Pricing: $297
Course summary: I've used Russian Uncovered to learn Russian, and it's a really cool way of approaching language learning. Instead of a traditional classroom setting where you're introduced to new words and grammar rules before practicing, you dive right into a story and learn everything through immersion. The best part is that you get to hear real, everyday Russian and learn how it's actually spoken.
Russian Uncovered has more than twenty chapters, and each one immerses you in the language even more. After each chapter, there's a short quiz to help reinforce what you've learned. The quiz questions can be a bit basic, though. And since you jump right into the language, it might be tough for absolute beginners to keep up.
Along with the quizzes, Russian Uncovered offers more grammar tips and explanations. The extra information is quite detailed and helps explain some of the trickier concepts. Some people say it's like trying to drink from a firehose of information, but if you don't want to go that deep into the grammar at the moment, it won't hinder your progress.
The cost for Russian Uncovered is a one-time fee of around $300, and you get access to all the features. And if you decide this approach isn't for you, there's a 30-day money-back guarantee. If you're looking for something unique and motivating to learn Russian, there's nothing better than learning through storytelling.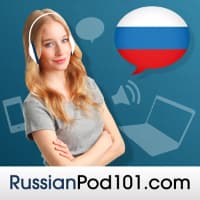 Pricing: Starts at $4 a month
Course summary: RussianPod101's one my favorite courses. It immerses you in the language through audio and visual clips on culture and customs. The lessons are divided into bite-sized pieces based on various topics.
However, the organization of the website can be confusing and the app is not as user-friendly as other courses. There's also no built-in incentive to keep you motivated, so if you need that extra push, this might not be the right course for you. But if you're a self-motivated learner, you won't have any trouble finding your way back to RussianPod101.
Some reviews mention that the quality of the podcasts can vary since they're hosted by different teachers. But overall, the lessons are thorough in their topic areas. Each lesson is downloadable, including the transcript. Most of the podcasts are in Russian, so having the transcript is useful if you can't understand what was said.
There are premium subscriptions available, but most of the features people want are included in the basic subscription. Premium plus includes "Ask a Teacher" for when you have specific questions, which is a nice add-on for those who want a more personalized learning experience.
Subscription prices range from $8 to $42 per month depending on the level of services you choose and the length of your commitment.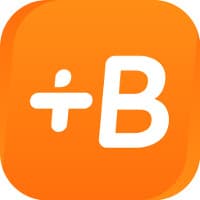 Pricing: $9.99 a month
Course summary: After using Babbel to help my Russian, I found it to be a great online resource that starts from the beginning with a structured path of vocabulary and grammar. While many online resources cater to intermediate to advanced learners, Babbel is perfect for beginners who want to build a strong foundation.
One downside is that there are no levels beyond intermediate, so if you're an advanced learner, you may want to look elsewhere. Additionally, there's very little experience with conversational Russian, which could be a drawback for those looking to practice their speaking skills.
Despite these limitations, Babbel is an affordable option, with the most expensive subscription costing $13 a month. If you're just starting out with Russian, Babbel is definitely worth checking out.
Pricing: Prices vary
Course summary: I absolutely love italki! I used it to learn Russian and had an incredible experience. The platform connects you with a variety of experienced instructors who can personalize your learning experience to your specific needs. I found that the quality of instruction was exceptional and I was able to progress quickly in my language learning journey.
One of the biggest advantages of italki is the wide range of instructors to choose from. You can read through reviews and watch introductory videos before you choose an instructor, so you can be sure you're getting a great fit. I particularly appreciated the flexibility that italki offers. You can schedule lessons at times that work for you and take as many or as few lessons as you need to reach your goals.
Another advantage of italki is that it's affordable. Compared to traditional language learning programs, it's a steal. And while it's true that there's no structured curriculum or content provided to instructors, I found that my teachers were more than capable of creating customized lesson plans that helped me progress quickly.
Overall, I would highly recommend italki to anyone looking to learn a new language. Whether you're a complete beginner or an advanced learner, italki offers a convenient, flexible, and affordable way to learn from experienced instructors.
Other quality online Russian courses
Rosetta Stone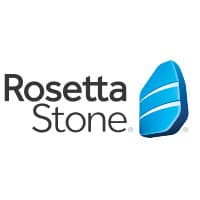 Pricing: $7.99 a month
Course summary: Rosetta Stone was once a household name in language learning, but now it's an outdated program that needs significant updates. The method is no longer effective, and I found the vocabulary taught is often taught without context, so you won't be able to use the words in real-life situations until much later in the course. Additionally, the sentences are bizarre and impractical.
Furthermore, Rosetta Stone completely lacks immersion into the culture of the language you're learning. The same set of lessons are taught with the same materials, regardless of whether they are relevant to the culture or not.
In contrast, I found Rocket Russian to be a much better option. The program teaches practical vocabulary and grammar, and the lessons build upon each other in a logical and understandable manner. It also provides cultural context, which helped me understand how the language is used in everyday life. At a flat fee for lifetime access to all the levels, it's more cost-beneficial than Rosetta Stone's payment model.
Memrise
Pricing: Free
Course summary: Memrise is basically a flashcard platform, full of community courses in all languages and various other subjects. It's very hit-and-miss - some courses are awesome, some are terrible.
You'll find quite a few Russian flashcard decks there to study with. It's free, so why not.
Lingodeer
Pricing: $9 a month
Course summary: As a Russian learner, I was excited to try out Lingodeer, but I ended up being pretty disappointed. While the course does start with the basics of the alphabet and phonetics, the content quickly becomes repetitive and unengaging.
One major drawback of Lingodeer is that it doesn't really focus on conversational skills, which is a big part of learning a language. As an independent learner, I found it difficult to progress in my listening and speaking abilities with this course alone.
While some users may prefer Lingodeer to other language learning apps like DuoLingo, I found it to be lacking in comparison. The platform for reviewing vocabulary and learning grammar is decent, but overall, I would recommend supplementing your language learning with other resources.
Lingodeer is available by subscription at $9 per month or $42 for the year, but given its limited effectiveness, I think there are better options out there.
Mondly Russian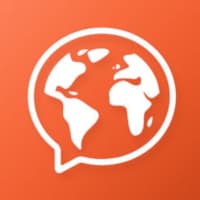 Pricing: Begins at $9.99 per month
Course summary: I tried out Mondly for a few months and I was pretty disappointed with the results. It's similar to other language learning apps like Duolingo and Babbel, but it just didn't feel as effective. The courses for some languages, like Hebrew, were especially lacking.
The platform is well-designed and easy to use, but the actual content fell short. I tried the Russian course, which was one of the better ones, but still not enough to make me want to continue using it. The exercises felt repetitive and didn't challenge me enough.
Overall, while Mondly may work for some people, it just didn't work for me. I'd recommend trying out other language learning apps like Pimsleur or even going for a more comprehensive program like Rocket Russian instead.
Red Kalinka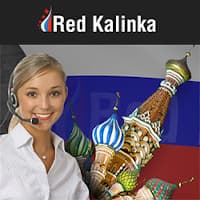 Pricing: €29 a month
Course summary: I recently tried Red Kalinka, which offers a wide range of courses and materials for learning Russian. While the site has been around for a while and seems to offer a comprehensive range of content, I found the delivery style to be a bit overwhelming and not really to my taste.
One of the big selling points of Red Kalinka is access to a live tutor, which can definitely be helpful for practicing conversation skills. However, I feel like this could be easily supplemented with another online tutoring service if needed.
Overall, while Red Kalinka may work well for some learners, I personally found it frustrating and not the best fit for my learning style.
Duolingo Russian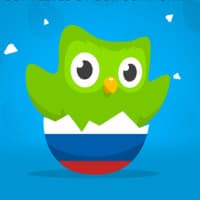 Pricing: Free
Course summary: I don't like Duolingo. Period.
Sure, it's free, but that's about the only good thing I can say about it.
The game-style of learning can be fun, but it's not very effective. You earn experience points for completing lessons, but they don't really mean anything. And the sentences you're expected to translate don't always make sense in real-life situations.
The grammar explanations provided are often brief, and sometimes the exercises use sentence structures and words that haven't been taught yet. And even when you do know the material, there can be multiple correct translations, but only one or two are accepted by Duolingo. It can be frustrating to have your answers marked as wrong when they're actually correct.
While the cost is certainly a plus, I wouldn't recommend Duolingo as the best way to learn Russian. There are too many flaws and limitations, and it just doesn't provide a comprehensive learning experience.
Michel Thomas Russian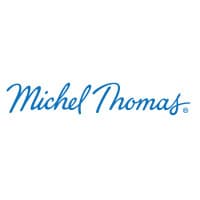 Pricing: $198.75 for the Russian bundle
Course summary: I've tried Michel Thomas to learn Russian and I'm not a fan, personally. The lessons are structured like a classroom, with an English-speaking host and a native speaker teaching two students.
While the lessons are well-organized, the Michel Thomas method is a bit strange. It places all the responsibility on the teacher to correct the students and discourages memorization, studying, and reviewing. This approach may work for some learners, but most people find that it just doesn't work for them.
Depending on the course you choose, you could be spending anywhere from $12 to $100 or more, so it's important to proceed with caution if you're considering this method. Personally, I don't think Michel Thomas is the best online resource for learning Russian.
LingoPie Russian
Pricing: $12 per month ($5.99 if you pay yearly)
Course summary: LingoPie is my favorite video tool for learning Russian.
They have a massive library of Russian TV shows that you can watch, with interactive subtitles and advanced video player controls.
Highly recommend this one if you like to watch Russian shows.
3ears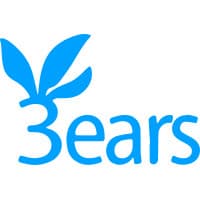 Pricing: Free
Course summary: 3ears is one of the most promising free tools I've found for learning Russian, and hardly anyone knows about it.
It's like FluentU and LingoPie but with a really dodgy user interface. Despite its clunky, ugly design, it's a fantastic free site to learn Russian from.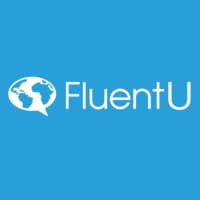 Pricing: $30 a month
Course summary: I've tried using FluentU to learn Russian and I have to say, I wasn't impressed. The site claims to teach you a new language through native videos so you can learn words and grammar naturally. While they offer more than just video clips, including a built-in dictionary and personalized learning, the lack of structure is a major downside.
Without a structured path, it's up to you to choose what videos to watch, which could be overwhelming for beginners. Additionally, the personalized learning feature only works if you've already learned some Russian words through flashcards and videos you've already watched.
Despite its limitations, FluentU has a vast selection of video subjects, from politics to pastry, culture to science, and much more. And for on-the-go learners, there's also the FluentU app, which syncs with your desktop profile.
FluentU's basic plan costs $15 a month, while the premium plan costs $30 a month. While this price is reasonable for the amount of content you'll get, I wouldn't recommend it for complete beginners. If you already have some knowledge of Russian and want to improve your comprehension, FluentU might be worth checking out (but I would highly recommend LingoPie over this).
Summary: Best online Russian courses
If want to learn Russian, you've probably come across a lot of different resources online. It can be tough to know which one is the best fit for you.
In my experience, a good Russian course should be comprehensive and valuable. For advanced learners, I recommend checking out Coursera. For learners of all levels, Rocket Russian is a great all-purpose option.
If you're more into audio and visual learning, Comme une Francais is great for podcasts and videocasts that explain the Russian language and culture. If you're looking for something to immerse yourself in, I recommend Ilini.
For one-on-one interaction, italki is great for finding tutors or language exchange partners.
Keep in mind, even with the best resources, you need the right mindset and commitment to succeed. So make sure to use Russian frequently with native speakers, if possible. If not, italki is a great option for practicing with other learners.
Overall, good luck on your Russian learning journey!
---
Do you know any good Russian courses that I didn't include in this list?
Contact me so I can add it!